Costas Christodoulou's Asian Inspired Chicken Wings Recipe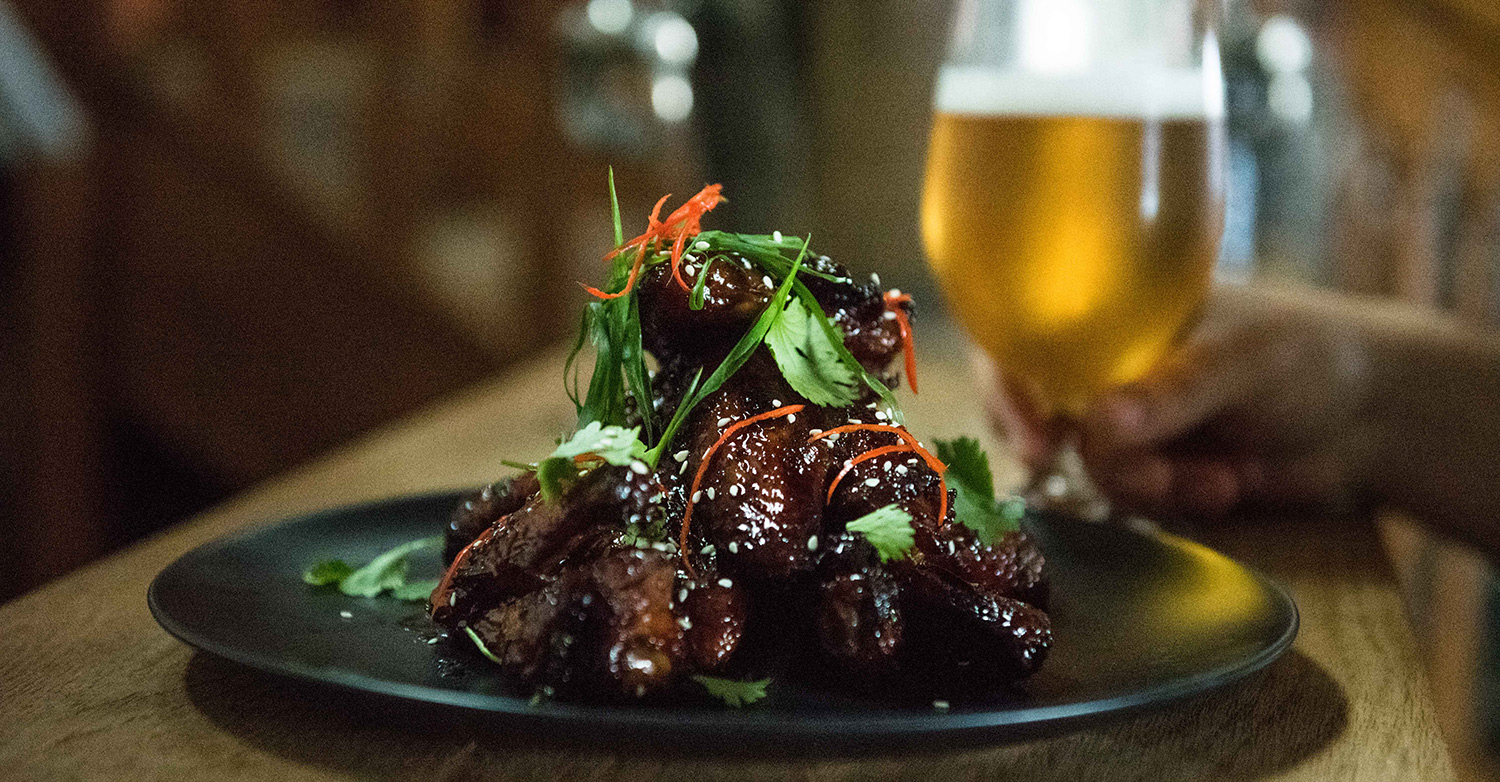 Costas' Asian Inspired Chicken Wings
800gr free-range chicken wings
Marinade:
2 tsp. all spice
¾ cup soy sauce.
¼ cup honey.
Juice of one lemon.
1-2 red chilies de-seeded and chopped.
2 garlic cloves grated.
10 gr ginger grated.
Oryx Salt and pepper.
4 stalks fresh coriander.
Garnish:
1 tsp. White sesame seeds.
1 sliced chili.
A hand full of coriander.
Method:
Place all the marinade ingredients in a large bowl, mix them all together. Add the chicken wings and marinade for two hours or overnight.
Pre-heat oven to 200°c, remove wings from marinade and put them on a rack over an oven try. Cook for 20-25 min or until crispy and golden brown.
Place marinade in a pan and reduce to a sticky consistency, when wings are cooked place them back into the sticky marinade making sure they are all well coated.
Place wings in a large serving bowl garnish with sesame seeds, chili and coriander.